uWanna
Web application design for start up based in San Diego
Uwanna...
...create an app that helps friends meet up? 
The idea is massive when you break down all the types of people and what there is to do.  The main interaction is based on this question... What uWanna Do? and seemingly more importantly do you want to save money doing it
As UX/UI I took the most concise route possible. Simple.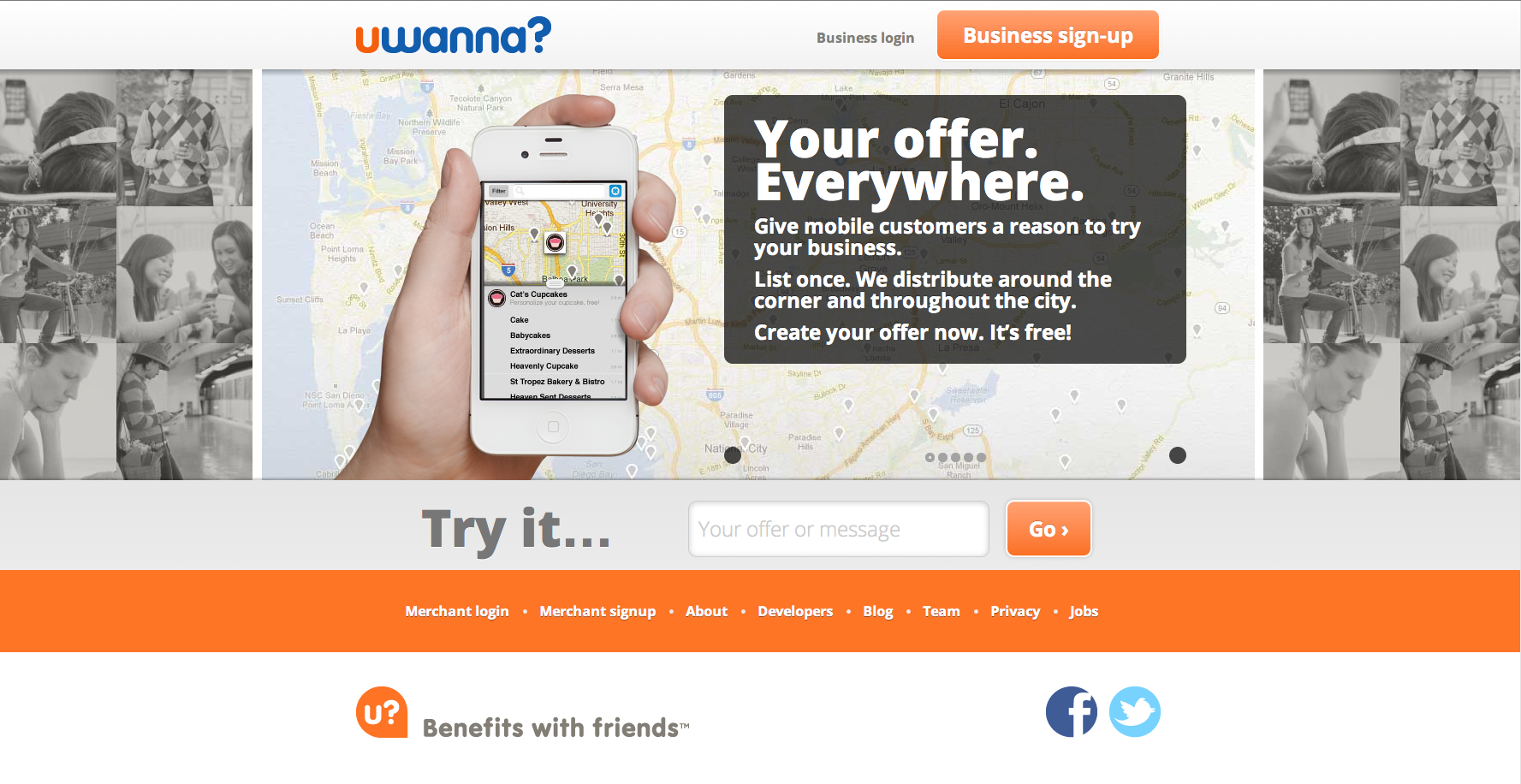 After defining the role we expect from the user, an early design ABOVE of the home page turned into BELOW