Getting people off the couch can be hard, but sports have proven time and again that will finds determination. With the introduction of this app I was able to push my love of basketball to kids and adults alike to train with professional level help at the tap of a finger.  I lead the experience strategy from inception to pixel. 
After on boarding the athletes get to participate in a number of drills and build up their trophy room. But first you have to get involved with the training. With bundles of activities to build up your skills you can progress much like Kobe did.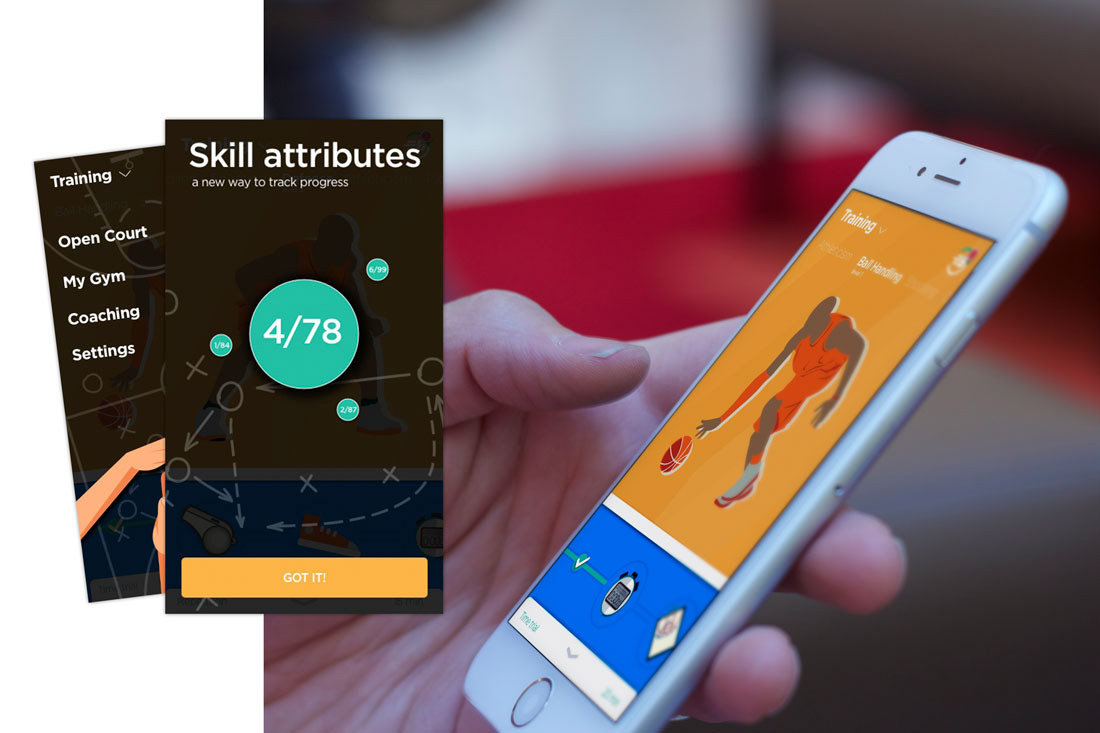 When you are ready you can take it a step further and submit video for feedback or even competitions. Take on elite talent with your moves. 
Your profile will grow and start to reflect your prowess through awards and showing off your top skills. 
I introduced Open Court as a place for users to soak up aggregate content as well as communicate with their peers to share the best inspirational media 
Lastly what's a basketball training app without a team to train with and have that competitive drive to succeed. With with your team and see how you progress on every training. 
Working with a coach or trainer is next. More on that soon.