A branding homage to punch cards and the early days of development in terminals. Designed to grow with the company and become an enterprise brand.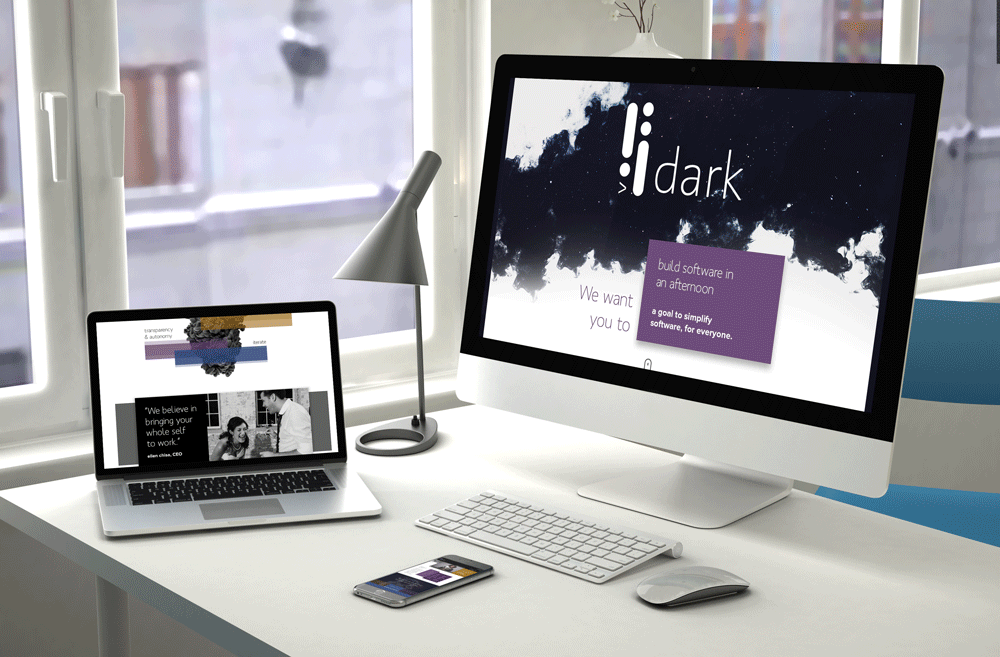 Dark is an abstract backend development environment that allows for a serverless environment. If you could write code and spin up a server to test it, you could be 10x faster. 
Why not click and drag to select multiple functions. 
Backend Development isn't always in straight lines.