Everbank, a primarily online bank known for owning Everbank Stadium in Jacksonville Florida, Hosting the Jaguars. 
Cynergy was brought in to do a UX consultation on the process of how people are signing up for bank accounts, all of them. During the process of learning compliance and legal requirements a design was created. I was most helpful in the account creation process for choosing different account types. 
Introduction of the Account Footer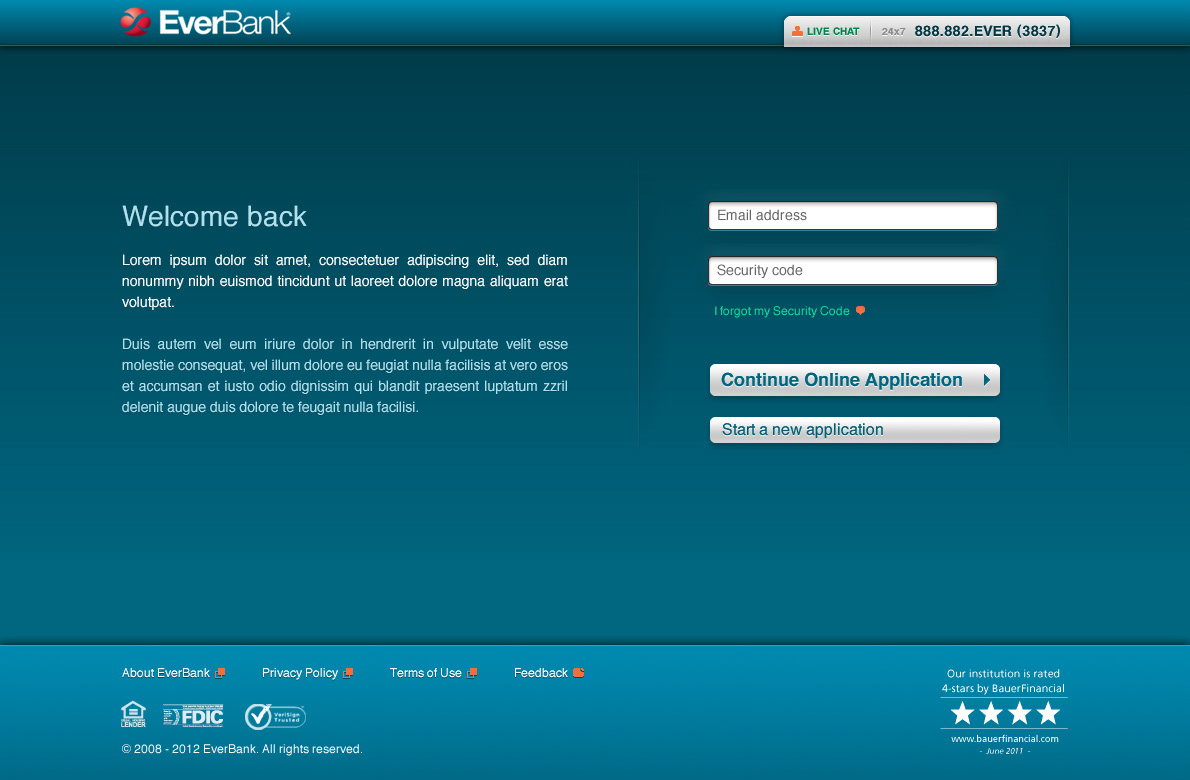 Bringing the account some interactivity. 
Managing the account completion process, more actions for what otherwise is a waiting game....