Carzy Dealer Connect
Who better to sell to than sellers! 
Creating a web portal that can direct dealers to a cache of cars that match their buying needs was my job.  Breaking down the needs dealers have into a strategy that helps them best was a challenge. Admins are scraping cars from all over the internet then QA a list of cars that match a certain set of criteria. 

Once those cars are qualified they are then pushed into an opportunity pipeline that Dealers can then bid on. This process needs to be quick to using a feed with instant interaction was my solution. See below.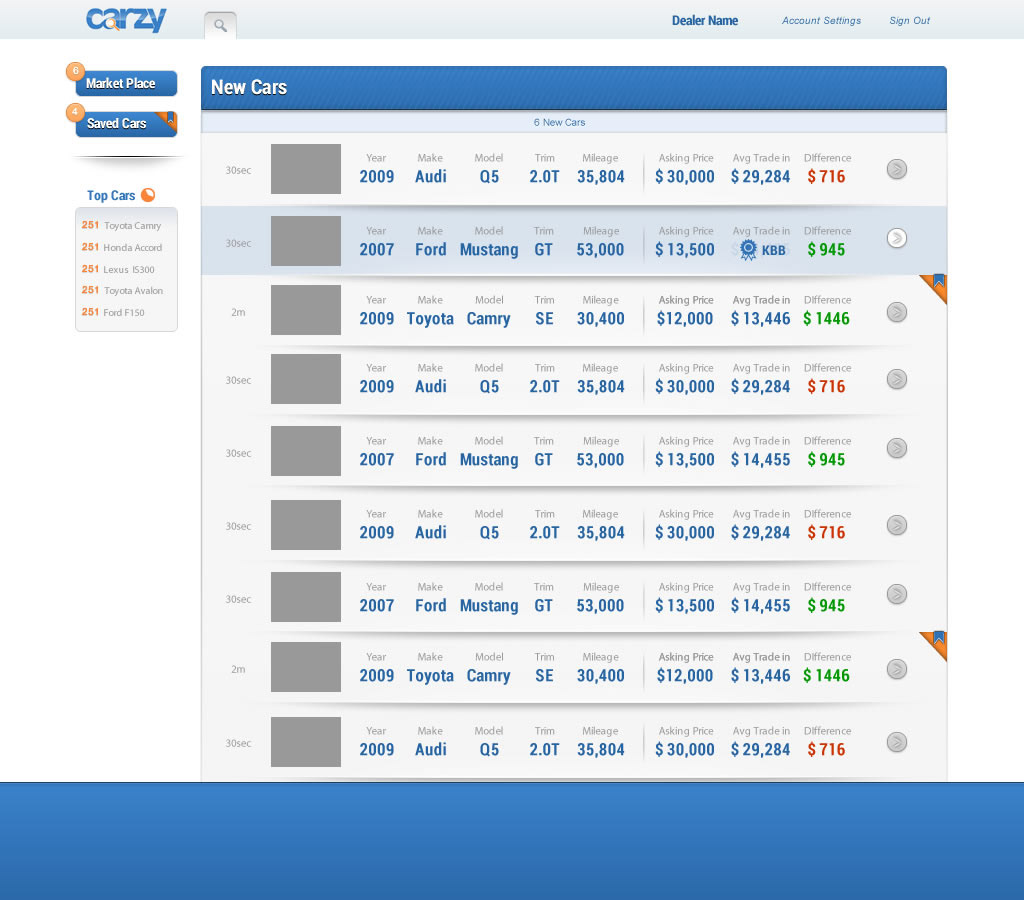 Below is the process that admins have to go through to help get these cars to the dealers as fast as possible. This also includes managing bids and a call center.